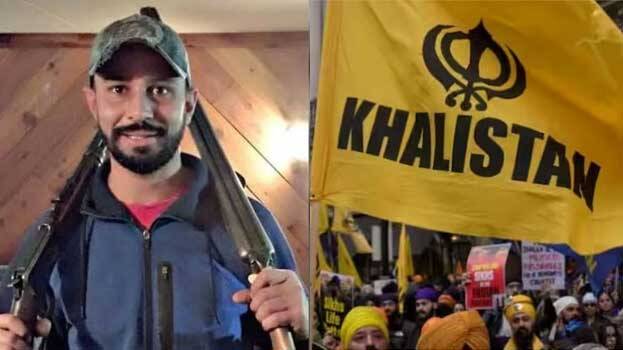 The Kanishka bombing on an Air India flight by Khalistan extremists happened on 23 June 1985, but the bruise of the aviation terror still remains intact and won't fade away easily from many Indian minds. 331 people lost their lives in the disaster, including 280 Canadian citizens. Only one person in the case served a jail term in Canada - the Sikh immigrant who made the bomb, Indrar Singh Reyat. After spending just 15 years in a Canadian jail, Singh was set free for the grave crime that killed innocent 331 people. This gives the bigger picture of how other countries treat grave crimes committed against India. Those planning terrorism against India from another country will wriggle out from every shackle of law. Just imagine that a similar crime was committed in India; one can vouch for the fact that those arrested for the crime would never see daylight again.
There is a hideous trend running rampant within many Sikh sections of India. They just want to take a flight to Canada and turn rich at the turn of the day. Along with this lucrative dream, the same section gets the serotonin only by insulting India publicly from the safe abode of Ottawa. As a result, Canada is seeing a huge influx of Punjab immigrants and the country has slowly morphed into a Khalistan bastion.
Most of these Khalistanis have now taken Canadian citizenship. At the same time, they have also taken OCI cards (Overseas Indian Citizenship Card). OCI Card is issued by the Ministry of External Affairs to Indians who do not have Indian citizenship. Holders of this card get a lifetime visa to come to India. There is no need to report that information to the authorities on arrival in India. Property can be bought and transferred in India. However now, it should be learned that the genial service from India is being misused by certain sections for breeding terrorism in the country. Realizing this, the central government has started to cancel the OCI cards of Khalistan terrorists in foreign countries.
The property of Khalistan sympathiser Gurpatwant Singh Pannu was confiscated by the government on Saturday. After this, NIA is collecting property information of 19 other Khalistan terrorists settled abroad. UAPA has also been charged against these 19 persons residing in the UK, US, Canada, Dubai and Pakistan. Not only their property but also those who help them in India should be confiscated.
India should adopt stern measures for such covert terrorism to cease. All these years of bonhomie and ameliorating talks did no good to curb extremism. Now, India is left with one single option and that is to ruthlessly deal with these fringe elements. This sectarian drama of 'new Punjab' should end.