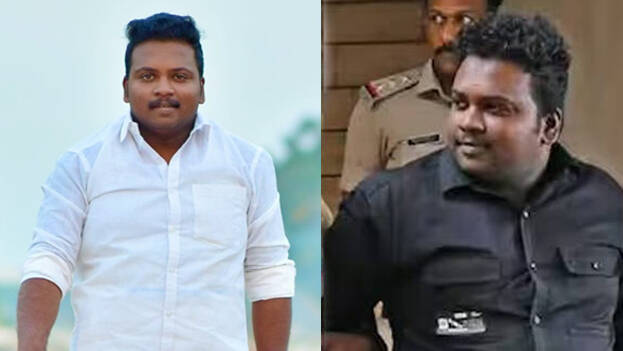 THIRUVANANTHAPURAM: A Congress worker has been arrested again for spreading defamatory videos through social media. Ebin Kodankara (27), a native of Neyyattinkara was arrested by the Palakkad Sreekrishnapuram police in the capital. Ebin, who was earlier arrested in the case of abusing the wives of CPM leaders through social media was granted bail the other day. Now he has been arrested again for a similar crime.
Sreekrishnapuram Police received a complaint that an obscene video made by morphing the pictures of a DYFI woman leader was circulated through the Facebook ID, Kottayam Kunjachan. The police team returned to Palakkad with him.
Ebin was arrested by Cyber ​​Police last Friday on a similar complaint filed by A A Rahim MP's wife Amrita Rahim and late CPM leader P Biju's wife Harsha.
Amrita Rahim filed a complaint alleging that the pictures she had posted on Facebook were morphed and circulated. Ebin circulated defamatory pictures from Kottayam Kunjachan's fake ID. But the Thiruvananthapuram ACJM court granted bail to him. The court granted bail with the criticism that the police had imposed weak sanctions against Ebin.