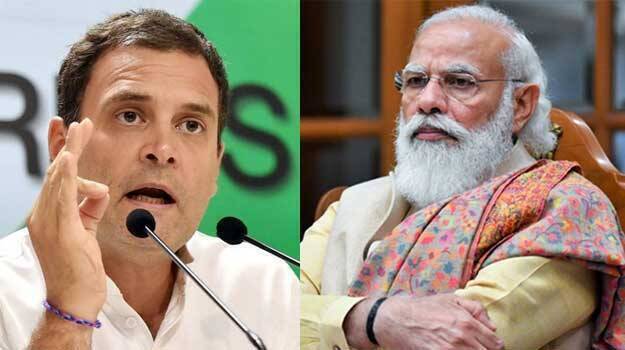 NEW DELHI: Rahul Gandhi on Monday said that Prime Minister Narendra Modi is providing benefits to Adani through secret remote control. Rahul Gandhi made the comment at the ceremony in Chhattisgarh where he inaugurated Chief Minister Grameen Awas Nyay Yojana by pressing the remote control.
"We press the button of the remote control in an open area like this. However, the BJP and Prime Minister Narendra Modi press the button secretly and Adani gets Mumbai airport. The public sector becomes private. When I asked the Prime Minister about Adani in the Lok Sabha, the reply I got was cancellation of my Lok Sabha membership," Rahul Gandhi said.
"The public is at the helm in all Congress-ruled states. All our remote controls are available for public viewing," Rahul said.