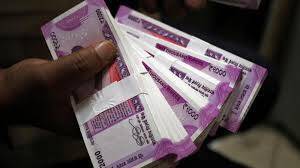 THRISSUR: It has been reported that Abubakar, a native of Malappuram, is accused of committing loan fraud in the Ayyanthole Cooperative Bank by giving a false address in the name of an elderly couple. As per reports he had four other people as his assistants. There are also indications that the group got the help of a director in the bank to sort out the loan. It is also said that another member of the gang was earlier involved in a money laundering case.
It is also indicated that the land deal that the gang was going to do in Tamil Nadu collapsed due to a black money connection. The group had signed an agreement to buy 10 acres to start a business in Tamil Nadu. Kuttikrishnan of Thrissur Chittilappilli said that Abubakar had said that there was no attempt to sell it for Rs 100 crore. 'When I got the foreclosure notice, I contacted Abubakar, but he was told that there was nothing wrong and that a director of the bank would fix everything'.
The couple has complained with the police and ED against Abubakar and the then bank secretary. The statements of Kuttikrishnan and his wife Sarada may be taken by ED.
The complaint of the couple is that after taking a loan of 93 lakhs under a fake address by pledging their 28.5 cents of land, Abubakar paid only 25 lakhs and did not give the rest.
Kuttikrishnan says that Abubakar had disclosed that he had business in Singapore and Malaysia. The elderly couple met Abubakar through Malappuram resident Rafi while undergoing Ayurvedic treatment in Vadakanchery. If there is an indication of black money, the investigation may extend to Malappuram as well.