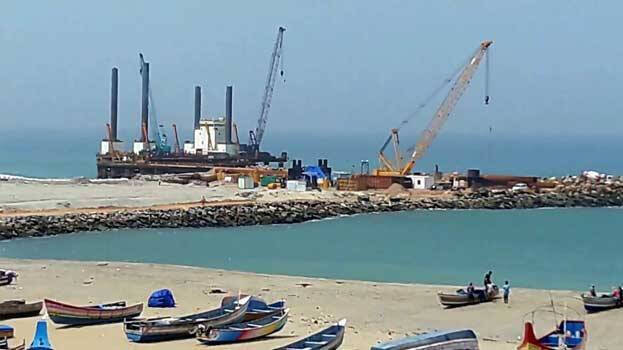 THIRUVANANTHAPURAM: The first ship scheduled to arrive at Vizhinjam will be late. The ship left China today with the crane. Ports Minister Ahamed Devarkovil announced in a press conference that it will arrive on October 15. It was expected to arrive at the end of this month.
The reason for this is that the speed is reduced due to adverse weather conditions. The ship is moving to Mundra port in Gujarat through Kerala's coastal waters and may reach Mundra on 29th. It comes here only after the crane is unloaded there.
The minister said that although the official date of arrival of the ship is 15, it is likely to reach the deep sea two days earlier. Chief Minister Pinarayi Vijayan and Union Shipping Minister Sarbananda Sonawal will attend the ship's receiving ceremony. The second ship will arrive on October 28, the third on November 9 and the fourth on the 14th. The first phase of the port is expected to be completed by May 2024.