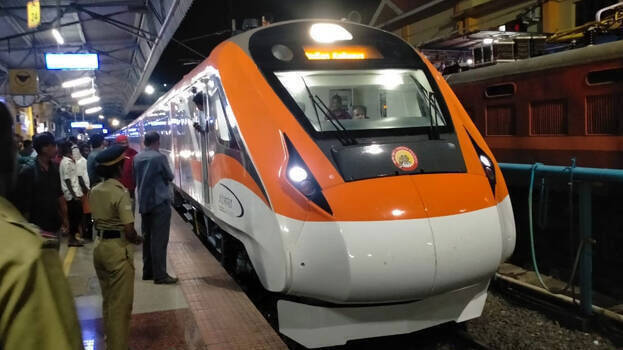 THIRUVANANTHAPURAM: The excise and RPF recovered 15.14 kg of ganja during an inspection conducted in Thiruvananthapuram. The ganja was found kept in a box under the steps on platform number 1. It is suspected that the stuff was brought in Chennai-Thiruvananthapuram mail. The initial conclusion is that the suspect may have escaped after hiding the ganja brought from another state as checking was tightened in connection with the inauguration of the newly sanctioned Vande Bharat Express.
A joint inspection was conducted by the excise anti-narcotics special squad circle inspector B L Shibu's party and crime prevention and detection squad members headed by RPF sub inspector Varsha Meena. Efforts have been made to trace the accused after examining the CCTV footages.

Excise inspector Ratheesh R, preventive officers Anil Kumar, Santhosh Kumar, civil excise officer Suresh Babu, woman civil excise officer Shanida, RPF assistant sub-inspectors Joji Joseph, M T Jose, Price Mathew, head constable Nimosh, constables Manu and Jerin also participated in the inspection.