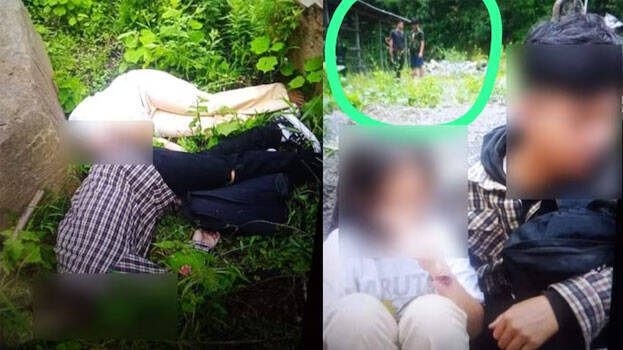 IMPHAL: Two students who went missing in July from Manipur are suspected to have been murdered. Photos showing the two students killed in the presence of armed men are going viral on social media. Phijam Hemjit (20), and Hijam Linthoinggambi (17), both Meiteis, went missing on July 6.
One picture that surfaced online shows the two students sitting on the grass while two armed men can be seen standing behind them. The second picture shows the bodies of the two students. After the pictures circulated on social media, Chief Minister N Biren Singh assured the people that strict action would be taken against those who kidnapped and killed the two students.
"The state police and central security agencies are conducting a search for the killers. The government is committed to ensuring that the public gets justice. Those responsible for this heinous crime will be found and punished severely," the CM said.