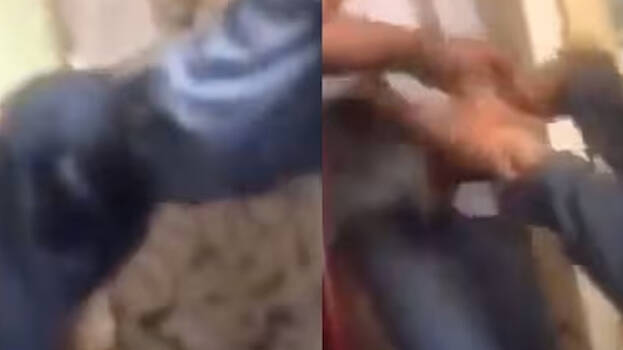 LUDHIANA: In a shocking incident, a 10-year-old student sustained severe injuries after being brutally beaten by his teacher at school. The incident took place at Bal Vikas school in Ludhiana. According to sources, the student was brutally beaten by the teacher as a punishment for beating another student with a pencil. The video footage of the incident has surfaced online.
It is reported that the teacher constantly tortured the student for two days. The teacher even threatened to expel the boy from school if he revealed the torture to his parents. However, when the child returned home, his parents noticed that he had difficulty walking. When they asked him what had happened, the boy revealed about the torture. The parents then rushed the child to the hospital and later lodged a complaint with the police. The teacher named Sri Bhagwan was soon arrested by the police on the complaint lodged by the child's mother.
The video, which surfaced online, shows two students holding the boy as the teacher brutally beats him with a stick. The video has sparked widespread protest across the state.