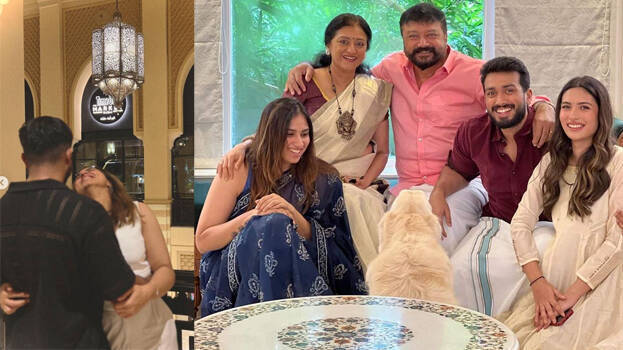 Jayaram and Parvathy are Malayalees favorite star couple. The couple has two children-Kalidas and Malavika. Kalidas had already established himself as an actor and he had revealed his love months ago. He is in a relationship with Tarini Kalingarayar, a model and Miss Diva runner up of 2021. The fans are now after a post of Malavika on Instagram.
She had shared a picture on Instagram where she is seen holding hands with a youth in a car. A Hindi song was playing in the background. With this, comments on social media are that Malavika is also in love like her brother. She has now shared another picture fueling such rumours.


Malavika shared a picture of her vacationing abroad with her parents, brother and Tarini Kalingarayar. Among them is a picture of her with a youth whose face is not shown. The fans have confirmed that Malavika is in love with Kalidas commenting 'Aaliya' under the post. Parvathy has also commented as 'Chakkikutta'.