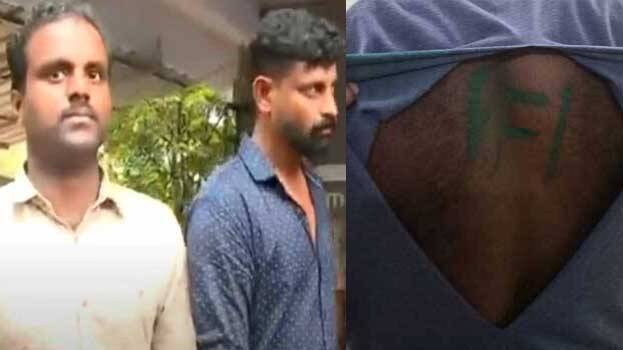 KOLLAM: The police have arrested the soldier who lodged a fake complaint alleging that a gang attacked him and wrote 'PFI' on his back with paint. The arrested soldier is Kadakkal native Shine Kumar, who is posted in the Indian Army's Electronics and Mechanical Engineers (EME) Corps. Police have also arrested Shine Kumar's friend Joshi in the incident.
According to the police, Shine Kumar lodged the fake complaint to gain national-level fame and thereby earn a promotion in the job. It was found that the accused had been planning this for the last five months. The police found out the truth by questioning Joshi. During the questioning, Joshi told the police that Shine Kumar did it to become famous. In the subsequent investigation, the police found the paint and brush that were used to write PFI on Shine's body. The paint and brush were bought from Chirayinkeezhu. The police also found that it was Joshi who tore Shine's shirt using a blade on the instructions of Shane.

In his complaint, Shine had alleged that a six-member gang attacked him while he was going to a friend's house after attending the Onam celebrations held the other day. The truth came out after the police registered a case and launched an investigation into the incident. The army too had launched an investigation into the incident. The Military Intelligence officials from Pangode questioned Shine.
The police said that they would report Shine's arrest to the army unit that he is serving. The police are also trying to find out if any others were involved in the incident.