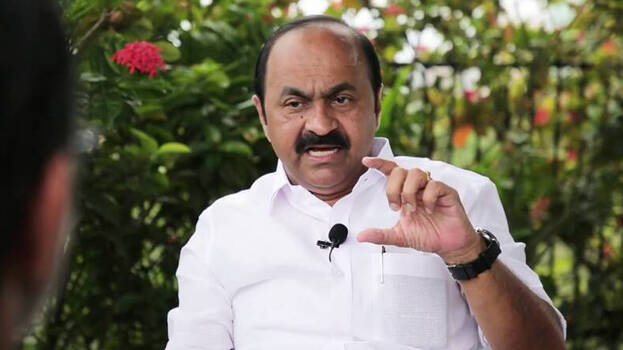 THIRUVANANTHAPURAM: Opposition leader VD Satheesan has alleged that the NDA-LDF coalition government is governing the state. Satheesan has called upon the Chief Minister and the CPM leadership to provide clarity on the conditions under which the JDS, now an ally of the NDA will remain within the Left Front and the cabinet.
The opposition leader has emphasized that despite the JDS officially announcing its alliance with the BJP-led NDA, a JDS representative still holds a ministerial position within the cabinet. He finds it perplexing that neither the Chief Minister nor the LDF who frequently advocate an anti-BJP stance are willing to articulate their position on this matter.
Furthermore, the CPM has opted not to assign a party representative to the 'India' platform, a coalition formed by opposition parties nationwide against the BJP. This decision follows the resolution of the Kerala unit. Satheesan has also alleged that Pinarayi Vijayan's perceived affinity for Modi, along with unresolved scandals such as Lavlin, gold smuggling, monthly payment controversy and a bank robbery has led the CPM Kerala unit to exert pressure on the central leadership.
Satheesan asserts that CPM leaders should address concerns regarding their stance against the Sangh Parivar, especially in light of the JDS joining the NDA. He calls for clarity on whether the Chief Minister of Kerala and the CPM leadership have the resolve to pursue this matter.