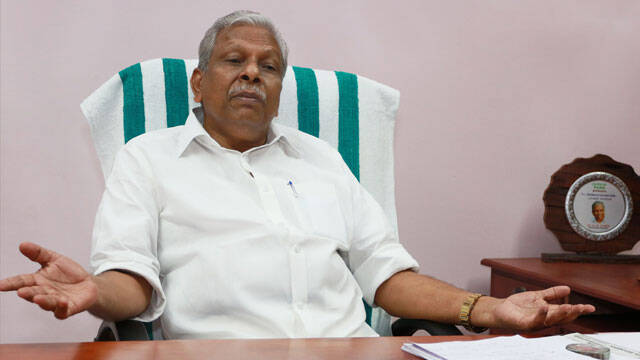 THRISSUR: Another arrest in the Karuvannur case happened on Tuesday sending a ripple effect across the Thrissur CPM camp. P R Aravindakshan, chairman of the Vadakkanchery Municipal Health Standing Committee and member of the CPM Athani local committee was arrested by ED officials in the money laundering case. If reports are to be believed, the noose is tightening on more leaders and many high-profile arrests can happen in the coming days.
ED earlier found a fraud of Rs 300 crore that happened between 2011 and 2020. More leaders linked with the accused P P Kiran and P Satheesh Kumar will be observed and will be called for questioning. ED is extending the case to many CPM leaders who are doubted to have aided and abetted the fraud masterminded by P Satheesh Kumar.
According to details, ED has already sought legal advice to arrest former minister A C Moideen. Although notices were issued four times, Moideen appeared before the officials only for the third notice. The ED raided his house and froze a deposit of Rs 28 lakh. Details of income and assets have also been asked.
One leader based in Thrissur, a former district secretariat member who held party charge of Karuvannur Bank is also under the lens of ED officials. According to reports, the leader had a role in sanctioning loans from Karuvannur Bank.
ED may also take action against CPM state committee member M K Kannan. Kannan was questioned once and has been asked to appear again on Friday. Thrissur Corporation Councilor Anoop Davis was also questioned.
From details emerging, the statement from the main accused P Satheesh Kumar has put former minister A C Moideen in dock. The 40-page information written by arrested K A Jijor will also come back to haunt the former minister, according to reports.