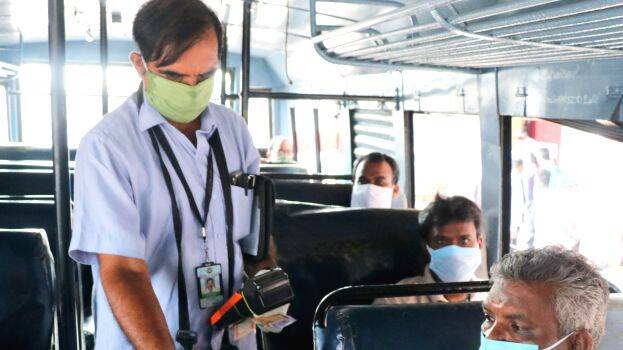 THIRUVANANTHAPURAM: KSRTC drivers and conductors to go back to Khaki uniform. The distribution of new uniforms will begin in December. The current sky blue shirt and blue pants will be replaced. Employees' unions had said earlier that khaki pants and shirts are more suitable for work.
More than twenty thousand employees will be given uniforms. KSRTC is going back to the khaki colour uniform while the government is considering the recommendation of the police chief that the employees of other departments should stop wearing khaki similar to that of the police. The management of KSRTC informed that the police did not come forward against the decision taken by KSRTC in 2022.
Khaki was replaced with the blue uniform in 2016. In the discussion, the leaders of the organization pointed out that the blue uniform gets dirty quickly. However, there are two opinions among the employees. The new generation of employees says that it is better to continue with blue. Two pairs of uniforms will be provided to the employees free of charge. The present blue uniform will continue for the mechanical department employees. This is the first time in ten years that KSRTC is providing uniforms free of cost. The total cost of the uniforms is estimated to be three crores. The fabric for the uniform is sourced from the National Textile Corporation. The tender for this has been processed. Swift conductors and drivers will continue to wear light orange shirts and black pants.