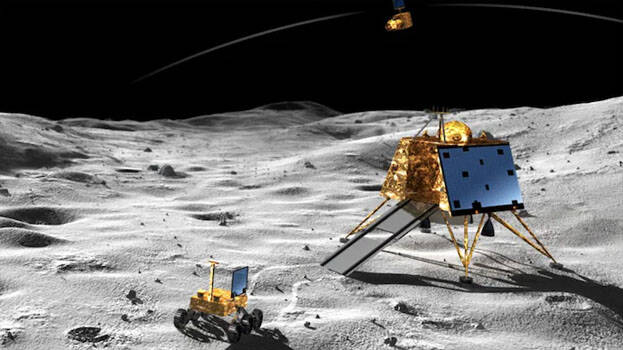 THIRUVANANTHAPURAM: According to ISRO scientists, the Vikram lander and Pragyan rover of the Chandrayaan-3 mission have gone to sleep, and may never work again. The lander and rover completed the mission's objectives on September 2 but the experts continued their best efforts to keep contact with the lander but failed.
Scientists are unable to re-establish contact with Vikram Lander, that has gone into sleep mode. The possibility of re-establishing contact is fading with every passing hour. The mission was designed in such a way as to make the lander operate for 14 days, that is one lunar phase on Earth. ISRO reckoned the sunlight in the south pole to wake up the lander and rover, but alas, all hopes got dashed.
Earlier the ISRO scientists halted all instrument operations of Chandrayaan ahead of the sunset time in the moon, only with the intention to extend the life of the mission. The electronic components of both Vikram Lander and Pragyan Rover are designed unsuitable for the cold temperatures of the moon.
However, scientists kept hope that the probe would survive and be revived at sunrise on September 22. It was also thought that the batteries could be recharged with sunlight. Whatever the present predicament, Chandrayaan-3 is undeniably a huge success for India as the country's prime objective was to soft land on the lunar south pole.