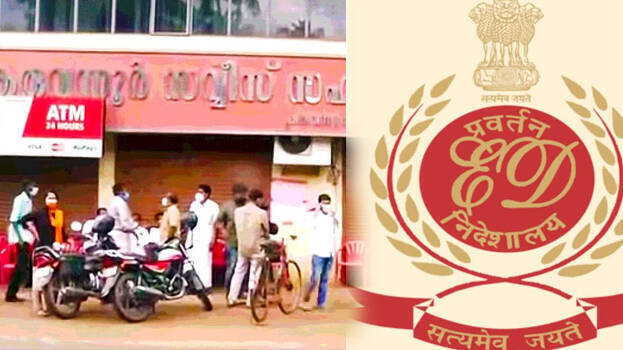 THRISSUR: With the arrest of PR Aravindakshan, chairman of Vadakanchery Municipal Health Standing Committee and CPM Athani local committee member, in the Karuvannur Bank money laundering case, the noose is tightening for more leaders. ED earlier found a fraud of Rs 300 crore that happened between 2011 and 2020. More leaders linked with the accused P P Kiran and P Satheesh Kumar will be observed and will be called for questioning. ED is extending the case to many CPM leaders who are doubted to have aided and abetted the fraud masterminded by P Satheesh Kumar.
According to details, ED has already sought legal advice to arrest former minister A C Moideen. Although notices were issued four times, Moideen appeared before the officials only for the third notice. The ED raided his house and froze a deposit of Rs 28 lakh. Details of income and assets have also been asked.
The leader, a former district secretariat member who held party charge of Karuvannur Bank, is also in the circle of ED. It is said that this leader also has a role in sanctioning loans. ED may also take action against CPM state committee member MK Kannan. Kannan was questioned once. He has been asked to appear again on Friday. Thrissur Corporation Councilor Anoop Davis was also questioned.
The statements of the main accused P Satheesh Kumar the chief of his assistants KA Jijor and others are against Moideen. The 40-page information written by Jijor will also be a threat to Moideen. Jijor's statement said that the loan fraud was done with the knowledge of Moideen.
CBI may come
Based on the information that the Karuvannur model fraud took place in more cooperative banks, it is indicated that a CBI investigation is also likely. There has also been widespread bribery related to loan fraud and black money.
In 1998, the police had dismissed the case of activist Rajeev who was found burnt to death under mysterious circumstances after he informed the party about the fraud in Karuvannur. There is no trace of the missing case of Sivalal, who was an employee of Ayanthole Bank 12 years ago. The plea filed by MV Suresh, former manager of Karuvannur Bank Extension Counter, seeking a CBI investigation is under consideration by the High Court.