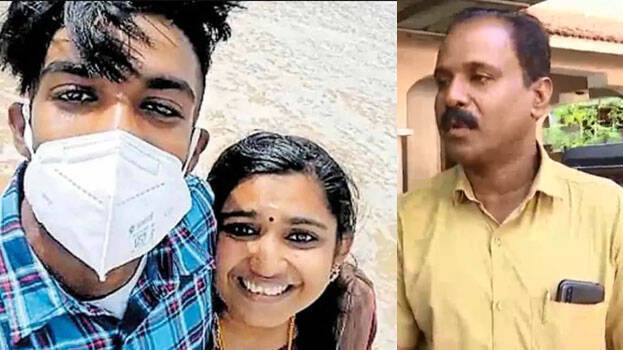 THIRUVANANTHAPURAM: Sharon's family is preparing for a legal battle against the bail granted to Greeshma, the accused in the case of murdering her lover Sharon Raj. Sharon's father Jayaraj responded to the media that they would approach the Supreme Court after meeting the Chief Minister. The High Court granted bail to Greeshma on September 25.
'The chief minister's permission has been asked. We are planning to approach the Supreme Court with the help of the government. The public prosecutor showed complacency in the case. The lawyer did not say what we had to say in court. The legal battle will continue.' - Jayaraj said.
The court granted bail to Greeshma because she cooperated with the investigation. The court also took into consideration that nothing was said against Greeshma in Sharon Raj's dying statement. The suspect, who is only 22 years old, has no criminal background. The court also observed that there is no reason to worry that the accused will interfere in the trial. A bond of Rs 1 lakh and two sureties must be furnished. The court also directed her to be present on all the days when the case is heard in the trial court.
On October 14, 2022, Greeshma poisoned her boyfriend Sharon at his home in Palukal, Tamil Nadu. She tricked Sharon into believing that it was just a medicinal herb and made him gulp down the poisoned drink. Sharon endured two days of horrible vomiting and was admitted to the hospital, but couldn't be saved. Sharon died on October 25th 2022. In his last statement given to his family members, Sharon said he trusted Greeshma and believed that his illness was caused due to some other reason.