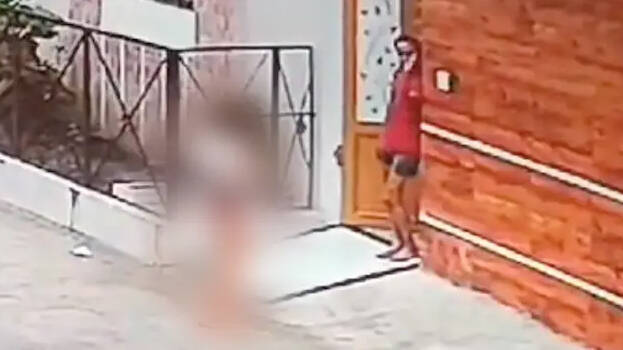 UJJAIN: A 12-year-old girl subjected to rape was seen bleeding in mid of the road. She goes door to door for help but people refused to help her. The shocking incident happened at Ujjain in Madhya Pradesh. The girl, semi-naked went door to door asking for help, but none came forward to help her. The visuals of it have surfaced. Many shooed her away.
The visuals were captured by a CCTV camera at Badnagar Road, 15 km from Ujjain. The people came to know about this after the visuals of the child seeking help came out. She then reached an ashram and the priest there suspected sexual violence and rushed her to a nearby hospital. The medical examination confirmed rape.
As her injuries were serious, she was shifted to another hospital in Indore. The police came forward and arranged blood for her. The girl could not speak when the police came to take her statement. The doctors informed that there is progress in her condition.
The police have registered a POCSO case in the incident. The accused have not been identified. The police said an investigation has been intensified.
'A special investigation team has been formed to nab the accused. A medical examination has confirmed rape. The police requested people to inform them if they get any information,' said Ujjain district police chief Sachin Sarma.

The police said no further information is available about her native place. They said that her accent suggests she is from Prayagraj in Uttar Pradesh.