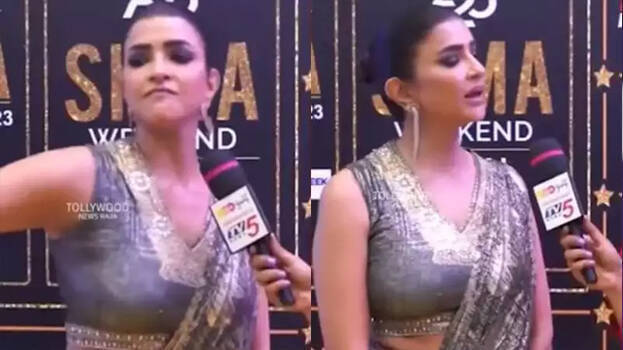 Lakshmi Manchu is a Telugu actress who is well known to Malayalees through Mohanlal's movie Monster. A video of the star is now going viral on social media. The video of an interview the actress participated in during an event in Dubai has gone viral.
In the video, the actress can be seen tapping on the shoulder of a person who walked in front of the camera during an interview. The actress gets angry as another person repeats the same gesture. The actress also asks him to go behind the camera.
The video shared on X got tens of thousands of likes and many reactions. Many people have shared their opinions for and against
the actor's reaction.
Lakshmi Manju is the daughter of Telugu actor Mohan Babu. She has also starred in the Malayalam film Monster alongside Mohanlal. Lakshmi played the role of a lesbian in the film directed by Vysakh.