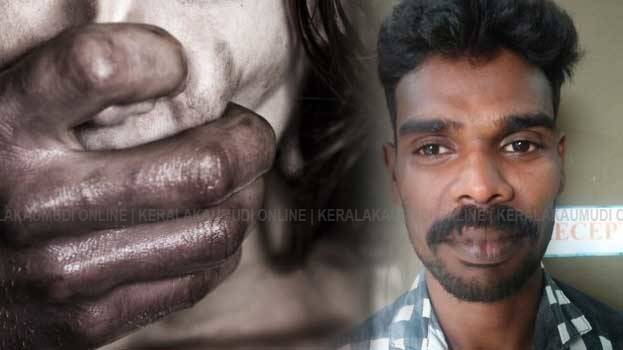 MALLAPPALLY: Accused who was in hiding after sexually abusing an underage girl has been caught by the police. Praveen (Bezalel Mathew-31) of Kallooppara Kadamankulam Chamakunnil was arrested by a police team led by Inspector C.T. Sajayan. Praveen, who is accused in several cases, sexually abused a relative. He brought the girl, whose parents were dead, to his house and continued the abuse. The accused is married and father of five. The police had filed a case on information that the girl is sexually abused by this person. But as Praveen insisted, the girl gave the name an expat youth to the police. On detailed questioning, it was found that Praveen was the offender and the expat youth was abroad.
Meanwhile, the accused went into hiding. Recently, the accused realized that the girl came of legal age. He then ran off with the girl, who was in protection home. It was found that the accused kept the girl at the residence of a relative in Erumeli. He also sold ganja in Kottayam and Pathanamthitta, which he bought from Kambam. On last Saturday, Praveen reached Kallooppara with the girl. With the help of his friends, he summoned his wife here and insisted her to accommodate the girl. The police reached this place on receiving info, but Praveen jumped into a river and escaped.
However, Praveen ran out of his luck when the police managed to nab him from the trunk of an auto rickshaw in route to Changanassery.