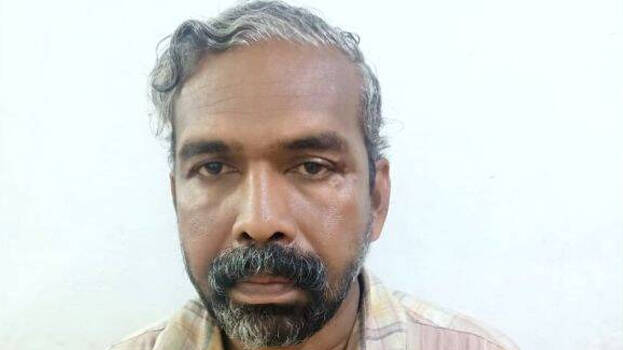 KALAMASSERY: Manu Muharaj (47), a resident of Pathanamthitta, Kalanjoor, who was collecting money from shops pretending to be a food safety officer, was arrested. Last Wednesday, the man arrived at the Malabar restaurant near Edappally toll junction in a taxi car, inspected the hotel, threatened the restaurant owner saying the kitchen was dirty and demanded money. After receiving the money, he also ate food from the same restaurant before leaving.
He visited the nearby Royal Sweets Bakery and tried to trick them too. When he asked to pay for the taxi, the bakery owner, suspicious of his behaviour, asked for his ID card. Following this he escaped in the car.
Kalamasery police registered a case on the complaint of the defrauded restaurant owner and arrested the accused in Pathanapuram. During interrogation, the accused admitted that he had committed fraud in various districts. There is also a case against him in Kottarakkara for assaulting a woman. The arrest was made by a team comprising SIs Sudhir, Ajay Kumar, Senior CPO Anil Kumar, Ratheesh Kumar and Sinu Chandran under the leadership of Inspector Vibin Das. The accused was remanded.