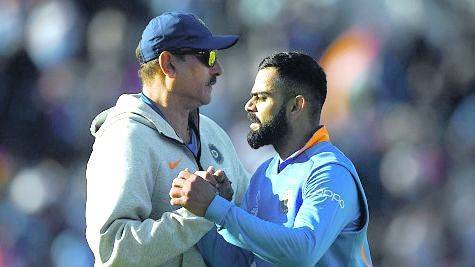 According to latest reports, the BCCI is planning to make serious changes in the Indian cricket team following the team's defeat in the World cup semi-final.
As per reports, BCCI is planning to have separate captains in different formats. While current skipper Virat Kohli might continue to lead the team in Tests and T20Is, Rohit Sharma might become the captain of the ODI side.
Earlier, there were reports that some players were unhappy with selection policies of skipper Kohli and head coach Ravi Shastri and this discontent has grown bigger after the team's world cup exit.
The BCCI will be conducting a review meeting to discuss the world cup loss and reports suggest that they will also make a final call on whether Kohli and Shastri remain as captain and head coach respectively.