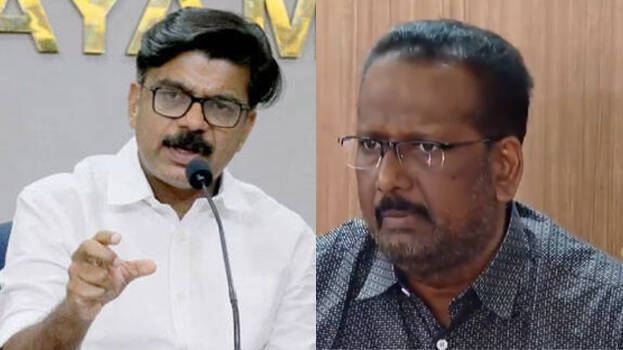 KOCHI: CPM Ernakulam district secretary CN Mohanan has responded to the lawyer's notice of Mathew Kuzhalnadan MLA's firm. CN Mohanan responded that he had not defamed the law firm.
CN Mohanan added he has not defamed the law firm 'KMNP Law' which Matthew Kuzhalnadan is a partner and that it is false information. He also said that what he said was about the fraud perpetrated by Mathew Kuzhalnadan.
After Mathew Kuzhalnadan levelled allegations against the chief minister's daughter Veena Vijayan, C N Mohanan called a press conference in Ernakulam and raised counter-allegations. Meanwhile, allegations were raised against the law firm involving Mathew Kuzhalnadan.'It is doubtful that even several lawyers including KK Venugopal have so many offices. What we understand is that they are turning it into an organization to launder the money that comes through wrongful means. That's why a thorough investigation is needed.'- CN Mohanan had alleged.
Mathew Kuzhalnadan responded that it is CPM's style to insult and weaken. 'People have heard all the objectionable things he said to the public. Allegations of money laundering were made against the firm which should never have been raised. What I want to say now is to let the people judge how shameful it is to deny what he said in public'- Mathew Kuzhalnadan responded.