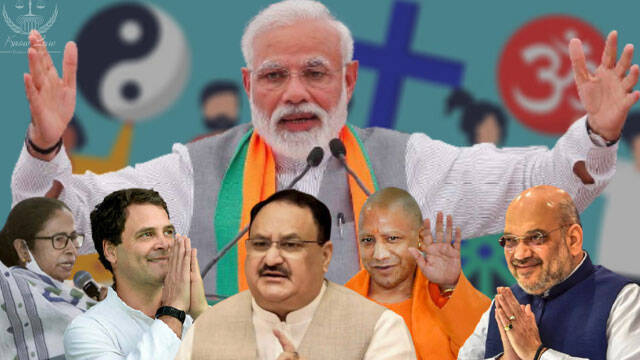 NEW DELHI: The Law Commission said the center need not consult with the states in one nation, one election and they have the power to legislate under the constitution itself. The commission is not ready to disclose further details. It is reported that the Law Commission is preparing to recommend a constitutional amendment so that the Lok Sabha and Assembly elections can be held together in 2029.
Final report within 15 days
The move of the Law Commission is to submit a report to the central government and the high-level committee chaired by former President Ram Nath Kovind within 15 days. Former Karnataka High Court Chief Justice Rituraj Awasthi presided, Justice K T Sankaran, Professor Dr Anand Paliwal, Professor D P Verma and the 22nd Law Commission met yesterday and discussed the draft report. A meeting will be held again within 15 days to finalize and approve the report. After that, the report will be signed by the chairman and members of the Law Commission and forwarded to the central government and the high-level committee. The Ram Nath Kovind committee had earlier invited suggestions and recommendations of the Law Commission.
Central decision is crucial
There will be 12 assembly elections in this year and next year, and Lok Sabha elections in May next year. Assembly elections in the states of Rajasthan, Madhya Pradesh, Chhattisgarh, Mizoram and Telangana are due by the end of this year. Andhra Pradesh, Arunachal Pradesh, Odisha, Sikkim, Haryana, Maharashtra and Jharkhand also have elections next year. Elections can happen anytime in Jammu and Kashmir. In this situation, the stand taken by the Center after examining the report of Law Commission and Ram Nath Kovind Committee is crucial. It also remains to be seen whether a country will go to an election in 2024 in a hurry. The central government continues to be in suspense in these matters.