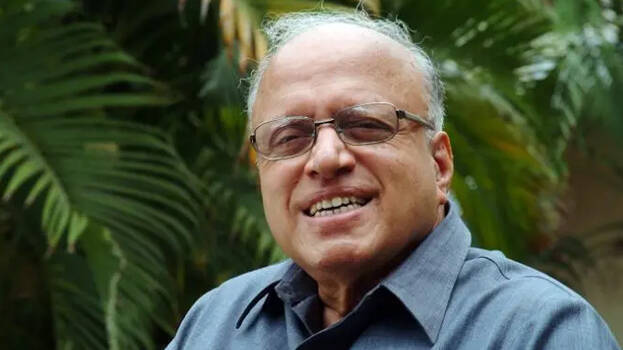 CHENNAI: M S Swaminathan, father of Indian Agriculture, has passed away in Chennai. He was 98. He is the genius who led India to agricultural self-sufficiency. He was born on August 7 in 1925 in Kumbakonam, Madras Presidency. He was the second son of general surgeon M K Sambasivan and Parvati Thangammal Sambasivan who hailed from Alappuzha in Kerala.
After graduating in Zoology from Maharaja's College (now University College), Thiruvananthapuram, he pursued further studies in Genetics and Plant Breeding and became a world-renowned agronomist. The genius who led India to agricultural self-sufficiency has been honored with Padma Shri, Padma Bhushan and Padma Vibhushan awards. Along with this, he has received many awards like Ramon Magsaysay Award, First World Food Prize, Borlaug Award etc. It also includes 84 honorary doctorates.

High yielding seeds adapted to the country's environment were developed and widely disseminated among farmers. This was a major step towards the Green Revolution. After studying abroad, he returned to India in early 1954. He then joined the Indian Agricultural Research Institute, New Delhi in October 1954 as an Assistant Cytogeneticist.
He was the Director General of Indian Council of Agricultural Research from 1972 to 1979 and held important positions like principal secretary of Indian Ministry of Agriculture, director general of International Rice Research Center and chairman of National Farmers Commission. It was the severe famine in Bengal in 1943 that motivated him to devote his life to work to make the country hunger-free.

His wife is Mina Swaminathan whom he met while studying in Cambridge. He has three daughters--Soumya Swaminathan (pediatrician), Madhura Swaminathan (economist) and Nitya Swaminathan (gender and rural development).