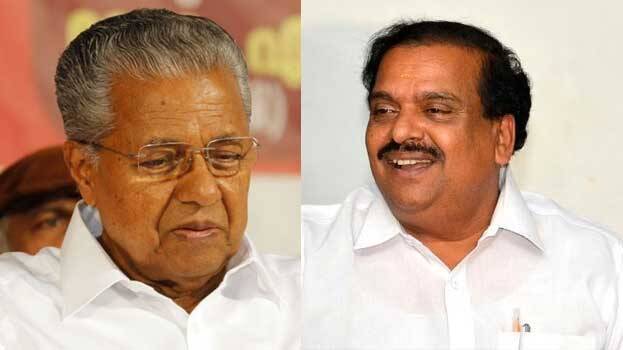 KOZHIKODE: BJP executive committee member PK Krishnadas has criticized the Chief Minister's response to the Cooperative Bank scams. PK Krishnadas alleged that a mega scam of Rs 5,000 crore has taken place in various cooperative banks in Kerala and that the CPM and the state government are protecting those who looted the money. He also said that the Chief Minister, who showed solidarity with those who looted money, is a disgrace to Kerala.
"The Chief Minister said that there is only one bad grain in a bowl of rice. But you can't see a good grain of rice now even if you look with a magnifying glass. It is not just one black grain, but the entire bowl turned black. If you say one bad grain, doesn't it mean the fraud happened only in one bank? However, the Minister for Cooperation VN Vasavan stated in the Assembly on June 28, 2022, that irregularities were found in about 399 banks and an investigation is underway. He said this a year ago. Now, scams have taken place in more than 600 banks," Krishnadas said.
"A mega scam of 5000 crores has taken place. This is what the Chief Minister referred to as one bad grain. The Chief Minister who showed solidarity with those who looted money is a disgrace to Kerala. Not only the mega scam in Karuvannur Bank, but the picture of all the scams that have taken place in the cooperative sector in various districts of Kerala is coming out. All of a sudden, you see the Chief Minister of Kerala, who has been away from the media for seven months, holding press conferences every day," he said.
"Instead of declaring that the party and the government are with those who lost money in the scam, they are declaring solidarity with Aravindakshan. This is equivalent to expressing solidarity with those who looted money. The Chief Minister and the CPM leadership are afraid of all those who looted the money. The lives of all those in jail, including Aravindakshan, will be in danger if they get released on bail. Hence, the BJP is asking the ED to be ready to provide adequate protection to them," Krishnadas added.