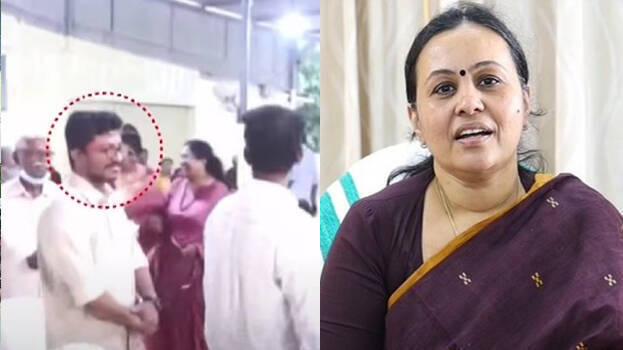 PATHANAMTHITTA: Veena George's office secretary in Pathanamthitta, Thomas Chacko has refuted allegations of accepting a bribe in exchange for securing the appointment of Health Minister P A Akhil Mathew. He has arrived in the capital to clarify the matter. Chacko states that on the day in question, Akhil Mathew who is accused of accepting the money was actually in Pathanamthitta. On that particular day, Akhil Mathew attended a wedding ceremony in Pathanamthitta.
Rita from Malappuram claimed that on April 10th, at 2.30 pm, she met Akhil Mathew at the minister's office in Thiruvananthapuram and gave him a sum of money. The accusation made by Haridasa, the teacher has greatly angered her. The alleged bribe was intended to secure the appointment of a medical officer in the AYUSH department. The intermediary in this matter was Akhil Sajeev, the former secretary of the CITU district committee office in Pathanamthitta. The complainant had asserted that he gave one hundred and seventy-five thousand rupees and was asked for fifteen lakhs. However, there is video evidence showing Akhil Mathew attending the wedding ceremony in Pathanamthitta at 3.30 pm on the same day. Minister Veena George also attended the event. The practicality of Akhil Mathew, who supposedly accepted a bribe in the capital at 2.30 pm attending a wedding ceremony in Pathanamthitta at 3.30 pm is currently under scrutiny.
Meanwhile, the authenticity of the video has not been confirmed. Haridasan, the complainant responded after the video was released stating that he had not personally seen Akhil Mathew prior to the day of the incident and it was unclear whether he was the person who received the money.