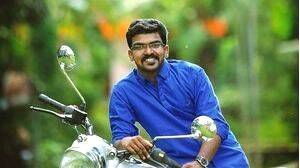 PATHANAMTHITTA: Akhil Sajeev, the intermediary in the alleged bribery case related to the appointment of a homeopathic doctor in the Ayush Mission is suspected of extorting lakhs of rupees by promising people jobs within the KIIFB and Chavara Titanium. He acquired Rs 10 lakh each from a resident of Ranni and another person at Titanium by falsely offering them positions within KIIFB. It has also come to light that he fraudulently obtained ten lakhs from five people in the KIIFB scam. These fraudulent activities took place during Akhil Sajeev's tenure as the secretary of the CTU Pathanamthitta district office.
The daughter of a retired government official from Ranni, who holds an M Com degree was offered a position as an accountant at KIIFBI. Eight lakhs were paid through treasury and bank accounts while two lakhs were handed over directly. Upon receiving notice of her appointment, she along with her family travelled to Thiruvananthapuram by car. Akhil also journeyed from Pathanamthitta city.
Their car was halted in front of the KIIFB office near the secretariat. A man named Deepu who identified himself as a KIIFB officer approached the vehicle. He explained that they couldn't enter the office due to ongoing work and requested the girl to sign an appointment register. Deepu informed her that she would need to work online for a few days and then let them go.
Later, the girl received some tax-related documents online. She was instructed to respond to the queries and return them. She sought advice from tax experts to clarify certain questions but received no satisfactory answers. Attempts to reach Deepu online were futile. When Akhil was contacted, he claimed to be absent and stated that the appointment order was genuine. It was only later that she discovered it was a scam.
The girl's father reported the incident to the CPM, CTU district committee office and they confirmed that Akhil had been expelled from the party for misappropriating funds from the CTU office. A resident of Ranni mentioned that he had been introduced to Akhil through a mutual friend in Ranni and indicated that legal action would be pursued.
Reports suggest that Akhil Sajeev is the ringleader of a significant fraud network operating around the Secretariat deceiving people with false promises of government department appointments. He has been on the run since the doctor appointment scam was exposed.