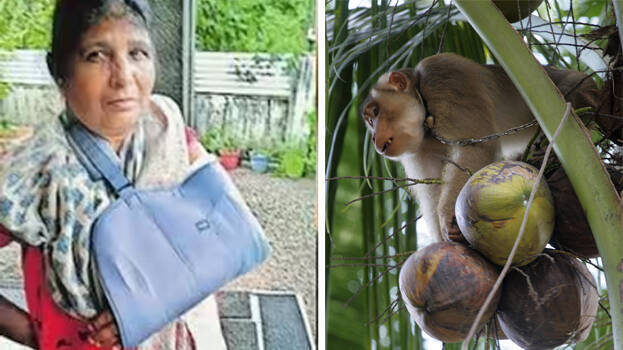 MALAPPURAM: A housewife was injured in a rare case attack involving a monkey. The incident happened in Nilambur.
Amarambalam native Salomi (56) was injured after a monkey threw a coconut at her from a certain height. Salomi's house is adjacent to the deep green lushes of Nilambur and it is common for monkeys to frequent these places. However, such an attack is unprecedented.
The incident happened on 26th September. Salomi stepped into the verandah of her house not knowing about the visitor monkey that was sitting idle on the coconut tree in her plot. The monkey turned rogue and started throwing heavy coconuts at Salomi with great power. As per reports, Salomi sustained serious injuries on her left hand.