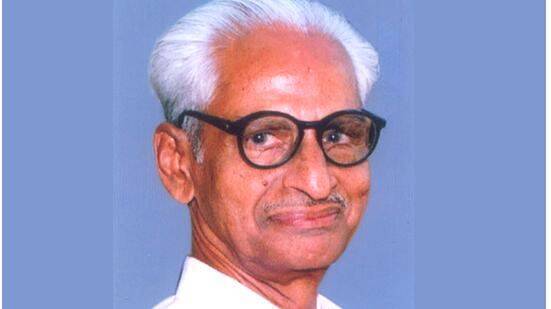 KOCHI: Cartoonist Sukumar, who brought laughter to the faces of millions of Malayalis through his drawing and writing, passed away on Saturday. He was 91 years old. He breathed his last due to old age-related ailments in Kochi. The body will be kept for public viewing at the residence from today 10 am to 3 pm. The funeral will take place at Embran Math crematorium in Tripunithura.
Sukumar, who took readers to the world of laughter through his column 'Kashayam' in the Malayalam Nadu weekly, is the founder of Narmakairali and Kerala Cartoon Academy. He has authored 52 books including stories, novels, poetry, and plays. He has drawn many cartoons in Kerala Kaumudi weekly. Sukumar passed away before the release of his latest book 'Soukyam'.
Sukumar was born on July 9, 1932, as the eldest son of Subbarayan Potti and Krishnammal in Attingal in Thiruvananthapuram district. His real name is S Sukumaran Potti. He started drawing during his student days. His poetry collection 'Vaayil Vannathu Kothakku Paatu' won the Kerala Sahitya Akademi Award for Humorous Literature in 1996. He also won many other awards.
His first cartoon was published in Vikadan in 1950. He got a job in the police department in 1957. He retired in 1987 as an administrative assistant at the police headquarters.
Wife: Late Savithri Ammal. Children: Sumangala, Late Rama.