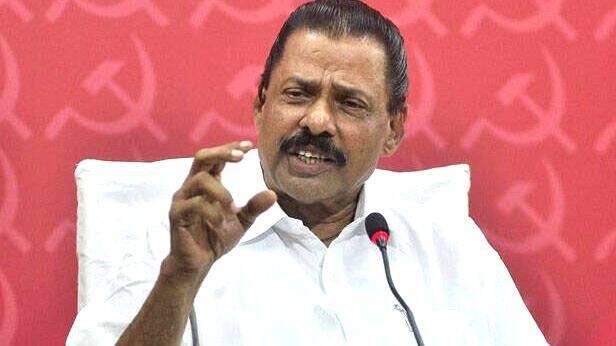 THIRUVANANTHAPURAM: With the Janata Dal led by former Prime Minister HD Deve Gowda deciding to join the NDA, the CPM state leadership has sought the state unit's stand on the matter. CPM state secretary MV Govindan contacted JDS state president Mathew T Thomas on the phone. Mathew T. Thomas informed MV Govindan that the meeting scheduled to be held yesterday was postponed to 7 and that he would announce the party's position on that day. This was not confirmed by JDS leaders. The JDS Kerala leaders had earlier stated that they would announce the decision on Saturday.
Earlier, the opposition had lashed out at the CPM for not rejecting the JDS despite being a part of the NDA. The CPM leadership now intervened after realizing that the opposition's criticism was meant to stir up the minorities in the Lok Sabha elections.
Meanwhile, JDS state president Mathew T Thomas and minister K Krishnankutty will meet HD Deve Gowda in Bengaluru today to assert the stand of the Kerala unit that they cannot join the NDA. The party's last National Plenary Resolution had stated that the JDS would be part of an anti-BJP, non-Congress front. That will be the position of the Kerala unit. The plan is to reject the decision of the national leadership and continue as a separate party in Kerala.