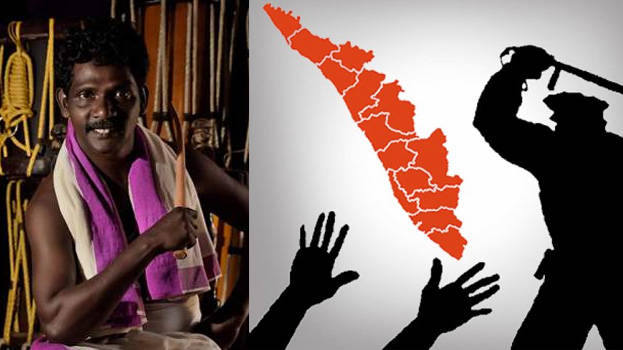 THIRUVANANTHAPURAM: Amid the increasing allegations of their profanities, Kerala Police doesn't seem to stop. Rajaji Nagar native Satheesh, who holds a Guinness record for his Chenda percussion performance for 48 hours, was a victim of casteist slurs and custodial abuse.
The police did this atrocity while the DGP's order to not hold people for petty crimes is in place. Satheesh was smoking a cigarette after discussions about a percussion program when a night patrolling police team of Vanchiyoor sub-inspector and team took him into custody.
Satheesh was taken into custody for smoking in a public place. Casteist slurs were targeted at him for wearing white dress. He was told by the police that he belongs to lower caste irrespective of his attire.
Satheesh and family filed a complaint with the Thiruvananthapuram City Police Commissioner. They said that complaint will be given to the Chief Minister and the DGP.