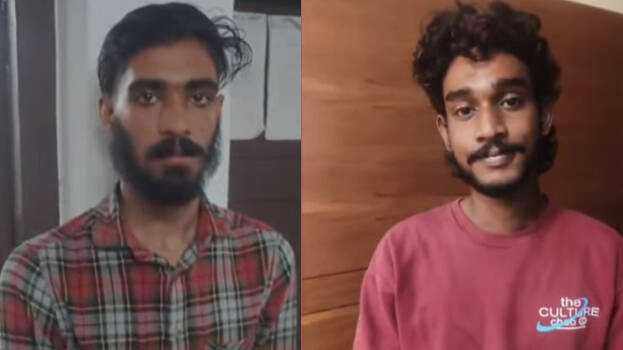 MANANTHAVADY: The police arrested the youths who brutally roughed up the lodge employee for asking advance amount while booking a room. Muhammad Shameer, a native of Pinarayi in Kannur and Milhas of Kodiyeri were the two arrested. They were arrested on the basis of CCTV footages.
Rajan, an employee of Sannidhi lodge in Mananthavadi was injured. He was roughed up on September 28 at 3 am. Only Rajan was there when the youths came for the room. Rajan asked them to pay an advance if the room has to be given. However, the youths said the amount will be given the next day. He was attacked when he said that the room will be given only if the advance amount is paid. Rajan was brutally attacked and he sustained injuries on his nose. He sought treatment at the medical college hospital.

After examining the CCTV visuals, the police strengthened the investigation after it became clear that a one-sided brutal beating had taken place. The accused were then arrested. A case has been registered against the youths under sections including attempt to murder.