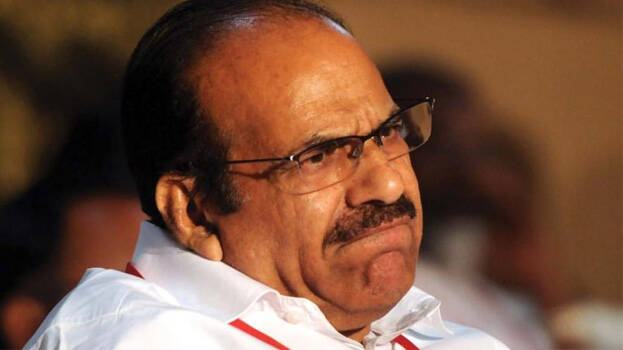 KANNUR: " Kodiyeri in his inimitable style would have easily tackled all the vendetta politics and targeting aimed at CPM now. His loss still aches and the void remains unfilled," said CPM State Secretary M V Govindan on Sunday. He was speaking at the commemoration meeting held at Payyambalam on the first death anniversary of former CPM Politburo member and State Secretary Kodiyeri Balakrishnan.
"Kodiyeri was Kerala's gift to the world of communism and he was one of the strongest leaders to have come from this land. Kodiyeri was blessed with a knack to solve complex issues in a canter and this helped the party in a big way during his times." M V Govindan commented.
M V Govindan inaugurated the memorial park at Payyambalam beach where Kodiyeri's body was cremated. The unveiling was performed by hundreds of activists and leaders who came from Kannur Stadium Corner. Floral tributes were also offered.
Kodiyeri Balakrishnan's wife Vinodini Balakrishnan and family members were present at the event. In the evening, a commemorative meeting was organized at Thalassery and Taliparamba. Chief Minister Pinarayi Vijayan inaugurated the meeting in the Thalassery area while M V Govindan inaugurated it in Taliparamba Undaparamba maidan.