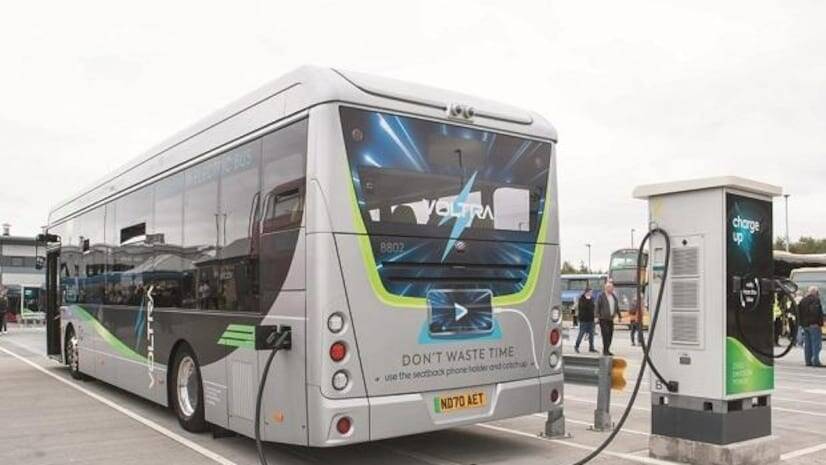 THIRUVANANTHAPURAM: Despite reeling under loss and running with old buses, KSRTC is reluctant to accept 950 new e-buses from the Centre. The central government will also bear 40.7 percent of the rent. KSRTC will have to bear the cost of only the remaining rent and conductor's salary. The revenue can be used by KSRTC alone. The state was notified about the e-buses in April, but it hasn't been accepted till now. Many other states have expressed their interest.
Under the Pradhan Mantri E-Bus Seva scheme, the bus will be available on Public Private Partnership (PPP) model. The state government suspects that e-buses will be used to their advantage just as the BJP took advantage of the Vande Bharat trains. Especially with Lok Sabha elections around the corner. BJP is highlighting through social media that 100 bus centres have been allotted to Thrissur.
'Pradhana Mantri E-Bus Seva' is an initiative to deploy 10,000 electric buses across the country to promote green energy. Rs 57,613 crore will be spent towards this. Buses will be deployed in 169 cities. Infrastructure will also be upgraded in 181 cities under the Green Urban Mobility Initiative. About 4000 people will get employment in Kerala. Out of 1800 super class buses of KSRTC, 1641 have expired.
Buses for cities
Kochi and Kozhikode cities will get 150 buses each, Thiruvananthapuram, Kollam, Thrissur, Malappuram and Kannur cities will get 100 buses each and Chertala, Kayamkulam and Kottayam cities will get 50 buses in the first phase.
Rs 54 per km
1. The buses can run up to 350 km on a single charge. The rent is Rs 54 per km. Ra 22 will be provided by the Centre. Kerala should bear the rest.
2. The private company providing the bus hires and pays the driver. They will also bear the expenses like charging, taxes and insurance. KSRTC is only responsible for appointing and paying conductors. Conductor's wages are Rs 8 per km.
Advantage for KSRTC
About two thousand people will retire from KSRTC within two years. New appointments can be made to e-buses. They can save Rs 25 crore per month in diesel cost.
KIIFB sanctioned a loan of Rs 181 crore to KSRTC to buy buses but the money was not available. The government announced that it would pay Rs 75 crores, but that too has not been made available. Still, the Centre is reluctant to accept the 950 buses that it said it would provide without cost.