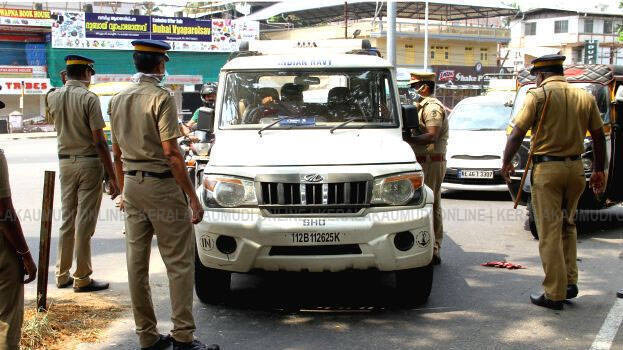 MALAPPURAM: After Ernakulam, Malappuram district reported the highest number of cases involving non-state workers in the state. From May 2021 to September 2023, police has registered 571 cases. There are cases including murder. The number of arrests for selling drugs is also high.
Ernakulam is leading in the number of cases with 1,288 cases. Wayanad has the least - 13. Thiruvananthapuram - 57, Kollam - 52, Pathanamthitta - 40, Alappuzha - 103, Kottayam - 60, Idukki - 59, Thrissur - 431, Palakkad - 29, Kozhikode - 81, Kannur - 251, Kasaragod - 57. Railways has registered 49 cases.
According to the AAWAZ scheme launched by the state government to provide government benefits to foreign workers and collect information about workers, there are 29,856 foreign workers in the district. Apart from this, police and labour department do not have an accurate count of workers from other states. It is pointed out that the actual number of workers in the district is many times the number of people registered in AAWAZ.
Cases are increasing
The police admit that there has been an increase in cases involving non-state workers who have criminal backgrounds and use deadly drugs. Registration is mandatory for all establishments employing five or more workers.
Along with this, the contractor also needs to obtain a license. The DGP's directive to track and strictly monitor migrant workers with criminal background who are staying and working in Kerala without adequate documents is not being followed strictly.
It is suggested that information collection of workers from other states should be done through police stations and this information should be stored in digital form.