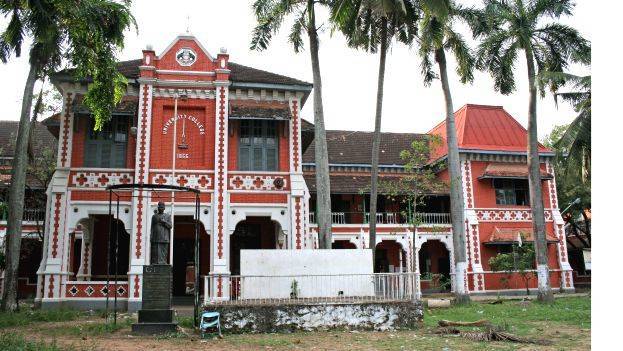 THIRUVANANTHAPURAM: Following the violent incident and the subsequent arrests of the SFI activists, University College Trivandrum Principal K Vishwambharan got transferred on Wednesday. Dr. C.C Babu, who is currently serving as Thrissur Govt College Principal, has been named the new Principal.
Earlier, some reports suggested that Vishwambharan, who is the interim Principal, failed in controlling the situations in the college which eventually led to a student getting stabbed within the campus. Many had claimed that the principal was acting like a puppet in the hands of the SFI unit of the college.
However, authorities claim that the transfer can only be seen as a routine government procedure. Apart from University College, five other government colleges have got new Principals.
Meanwhile, an ad hoc committee has been formed in place of the dismissed SFI unit in University College. The committee consists of 25 members including Akhil who was stabbed by the SFI members.