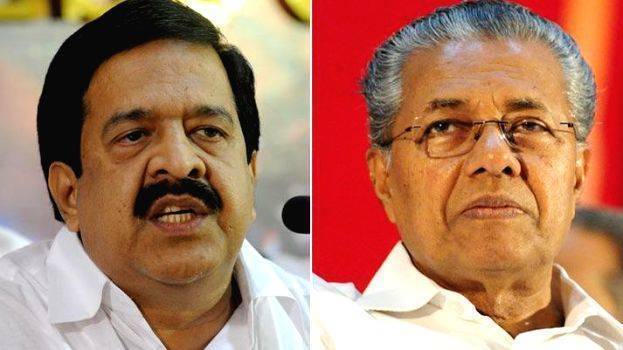 THIRUVANANTHAPURAM: Opposition leader Ramesh Chennithala has responded to Chief Minister Pinarayi Vijayan's statement that certain policemen had betrayed the government during Sabarimala protests.

On Tuesday, during the meeting of police officers, who are in charge of the law and order, the chief minister said that there are certain policemen in the Kerala Police who had leaked the information from Sabarimala to the RSS.
Ramesh Chennithala on Wednesday demanded that Pinarayi Vijayan should be ready to disclose the names of those policemen who, according to the CM, had leaked the information.
"Since, the chief minister has publically declared that he had lost his trust in the police force, he should be ready to step down as the home minister. He is too weak to handle the home department."
The chief minister had lashed out at the police during the meeting of police officers in charge of law and order.