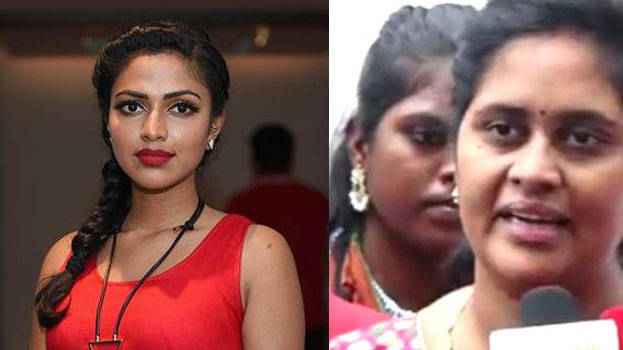 Social worker and political leader Priya Rajeshwari has given a complaint against Aadai, directed by Ratnakumar and its heroine Amala Paul.
In the complaint given to the DGP, she has urged him to ban the film as it depicts all girls in the bad light, with an eye merely on its business prospects.

"The nude scenes in the film will mislead youths and will badly influence them; this may also result in an increase of sexual offences.

The women folks were dazed at seeing the trailer and poster. As the film will release tomorrow, we gave the complaint today. The crew has promoted the film using the word nudity. We have asked them not to do that in our complaint.

Action should be taken against the team for casting girls in this manner. Amala Paul has acted only for publicity. Amala has no sense about Tamil culture. She will do anything for money and business," Priya said.