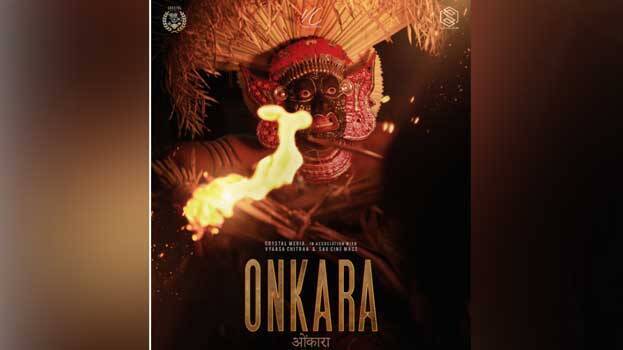 KOCHI: 'Onkara' directed by Unni KR has been selected in the competition category in the Indian film category at the 29th Kolkata International Film Festival.It is also notable for its 'Markod' language, the language of the tribal group Mavilan. Onkara is also the first film made in this language.
The Mavilan community is a tribal group that has made its home in the forest. The Mavilan community is a tribal group that used to earn their living by farming rice and hunting wild animals in the past. 'Onkara' is also the story of their survival.
Sudhir Karamana has played the lead role in Onkara. Sudheer Karamana plays the role of a theyam artist. Markodi, the spoken language among the tribal Mavilan community, has no scripts. The Markodi language, locally known as Mavilau, is passed down orally from generation to generation. Journalist and writer Rajesh Thillankeri has written the story and screenplay for the film. The film, which tells the story of the survival and struggle of a tribal group that has been enslaved for centuries, is accompanied by six traditional songs.
Along with Sudheer Karamana, Vettukili Prakash, Subhash Ramanatukara, Gopika Vikraman, Sadhika Venugopal, Arundhati Nair, Ramya Joseph, Sajilal Nair, Ashik Dinesh, Jibu George, Ram Vijay, Sachin and Gandhimati also appear in the lead roles. Onkara was shot in Vithura, Kallar and Kasaragod.
The film is produced by Vyasachitra, Sausini Mas, Subhash Menon, George Thomas Vellareth, Prahlad Vadakkepat and Soumya under the banner of Crystal Media. Cinematography: Vinod Vikram, Prashant Krishna, Editor: Sian Srikanth, Project Co-ordinator: OK Prabhakaran. Production: Kallar Anil, Makeup: Jayan Poonkulam, Costume Design: Sreejith, Shinu Ushas. Art: Akhilesh. Sound Direction: Radhakrishnan, Music: Sudhendu Raj, PRO: AS Dinesh