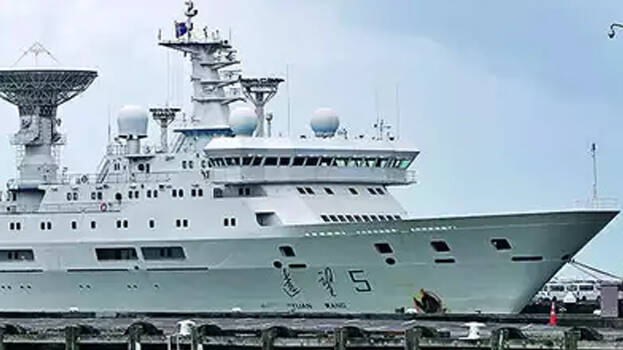 THIRUVANANTHAPURAM: A cruise service from Thoothukudi to Sri Lanka's Kankesanthurai will start in January. The service is operated by a private company based in Dubai. The agreement to operate the ship was signed at the Global Maritime Summit held at Mumbai VO Chidambaranar Port Trust. Another service from Rameswaram to Kanyakumari via Thoothukudi is also under consideration.
Tuticorin - Sri Lanka cruise service is starting for the second time. The service was inaugurated in 2011 by the then Union Minister GK Vasan. The luxury ship Scotia Prince was launched that day. The service lasted only six months.
Sri Lanka is 120 nautical miles from Tuticorin. The ship leaves in the morning and reaches Kankesanturai shore in the afternoon. Return journey is in the afternoon. 350 people can travel in economy class for Rs 6000 and 50 people in business class for Rs 12,000. 40 cars and 28 buses can also be loaded on board. Those who come with their own vehicle can use it for travel in Sri Lanka. A passenger can carry 80 kg of goods on board. There will also be a duty free shop, hotel and entertainment centre on board. Visa and passport are mandatory for travel. The cruise ship will reach Tuticorin next month. There are also plans to extend the Rameswaram - Kanyakumari service to Sri Lanka, which will start as the second phase.