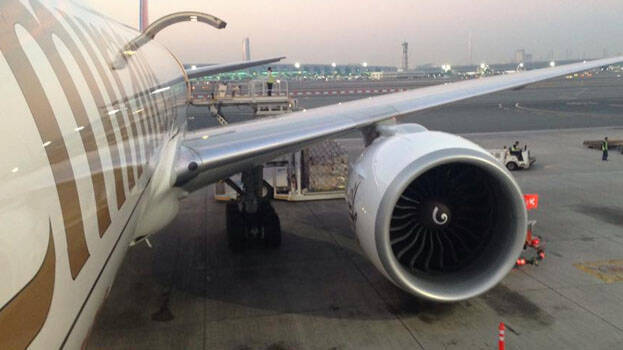 DUBAI: Heavy rain has been lashing parts of the UAE since this morning. The rain, which started in Ras Al-Khaimah, spread to different emirates. Waterlogging has been reported in many places in the city. In this situation, the UAE government has issued warnings to those going out. The Meteorological Department has announced yellow alerts in various parts of the UAE in the background of heavy rain. Dubai Police has also issued a warning through its mobile app.
Now, authorities have informed that several flights have been cancelled or diverted because of the heavy rain in Dubai.
"Adverse weather has significantly affected operations at Dubai Airport. 13 flights have been diverted to nearby airports since 10 am UAE time. About six flights scheduled to depart from Dubai have been cancelled', Dubai airport officials said.
Dubai Airport authorities said they are working closely with airlines, control authorities and other service partners to minimize inconvenience to passengers. Road traffic has been disrupted due to waterlogged roads. Passengers coming to Dubai Airport have been advised to avail the metro train facility. Authorities have also asked passengers to visit the website dubaiairports.ae for the latest flight updates.