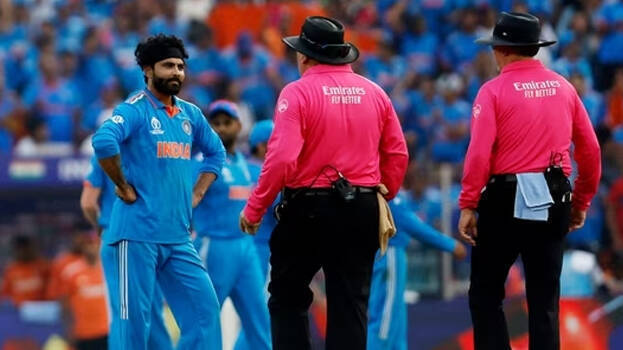 NEW DELHI: The International Cricket Board (ICC) has appointed England's Richard Illingworth and Richard Kettleborough as on-field umpires for the World Cup final match to be held at the Narendra Modi Stadium in Ahmedabad on Sunday.
With this, Kettleborough will become the umpire for the second time in the final of a World Cup. Kettleborough was the umpire in the 2015 World Cup match between Australia and New Zealand. Fifty-year-old Kettleborough and Kumar Dharmasena were the umpires on that day. The final was held at the MCG Stadium in Australia.
Kettleborough officiating a final isn't good news for the Indians. This is not the first time that he has become an umpire in a match in which India is a part. He was the umpire in the 2014 T20 World Cup final between India and Sri Lanka, the 2017 Champions Trophy against Pakistan and the 2019 World Cup semi-finals against New Zealand.
At the same time, Illingworth's presence in the final of the ODI is not unlucky for India, according to the calculations of the fans. Illingworth was the on-field umpire in three of India's eight World Cups matches this year. These two were the umpires in India's semi-final against New Zealand this time.