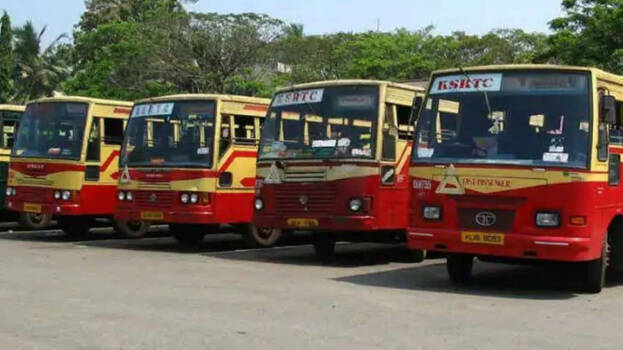 THIRUVANANTHAPURAM: The KSRTC management has decided to bring back the old khaki uniform again, replacing the current one. KSRTC CMD has issued an order to revise the uniforms of various categories of employees.
As per orders, the uniform for the driver and conductor will be khaki-coloured pants and a half-sleeved shirt with one pocket. Women employees may wear khaki colour churidar and sleeveless overcoats. Khaki pants and half-sleeve shirts are the dress code for Station Master posts. They will have a name board and category written on the epaulette.
The uniform for inspectors will be Khaki safari suit. The Head Vehicle Supervisor will wear khaki pants and a full-sleeve shirt. Mechanical staff will have blue uniforms. It was after the repeated persistence from staff that the Khaki uniform was considered again. The union even informed this management about the need for change, back in 2022.
The khaki uniform, which was used for more than thirty years, was changed in 2015. The uniform of conductors and drivers is a blue shirt and dark blue pants. The uniform for mechanical staff was grey and that of inspectors was a dull white shirt and black pants.