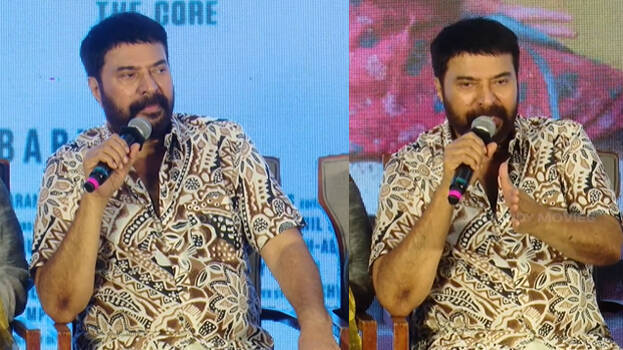 Of late, several filmmakers and producers have been saying that film reviews posted on social media are affecting the box office performance of cinema. A controversy erupted when the producer of Dileep's latest film 'Bandra' filed a complaint against the YouTubers who posted negative reviews about the film.
Now, megastar Mammootty has responded to the questions about film reviews. Speaking at the promotional event of his latest film 'Kaathal- The Core', Mammootty said that cinema cannot be destroyed by reviews.
"Cinema cannot be destroyed by reviews. Each person expresses his own views through the review. A film cannot be saved by putting an end to reviews. Reviewers will go their way and cinema will move in its way. The audience will make a film a success if they like it. I have said before that we all have freedom of speech. It should be our opinion. If we say other's opinions, then we will lose our freedom of speech. Hence, we should watch the movie according to our opinions. We have to feel whether we want to watch the movie or not," Mammootty said.