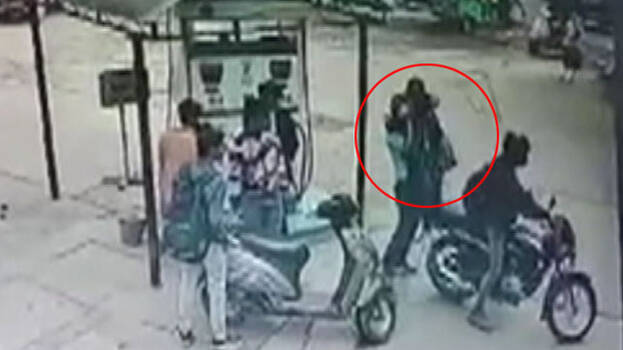 MUMBAI: In a shocking incident, a 19-year-old girl was abducted by an unidentified gang in broad daylight. The incident took place this morning at a petrol pump in Gwalior district in Madhya Pradesh. The whole matter was captured in the CCTV camera installed at the petrol pump.
Two youths arrived on a two-wheeler, made her sit on the bike and escaped from the spot.

"The girl is a resident of Bhind district and she came here with her family via bus. As she stepped down from the bus at the Jhansi Road bus stand, two youths suddenly arrived on a motorcycle and took her away from the spot. The incident was captured in the CCTV footage and youths were seen making the girl sit on their bike in it," Senior Superintendent of Police (SSP, Gwalior) Rajesh Kumar Chandel said.

The police are checking the CCTV footage of the incident. Meanwhile, a fact has also come to light that one of the youths was from her village and a few days ago he came to her house. Probably, that youth is the main suspect and his bike was also matching with the bike used in this crime, he added.

The officer further added that the police team were investigating the matter and was conducting a search across the city.