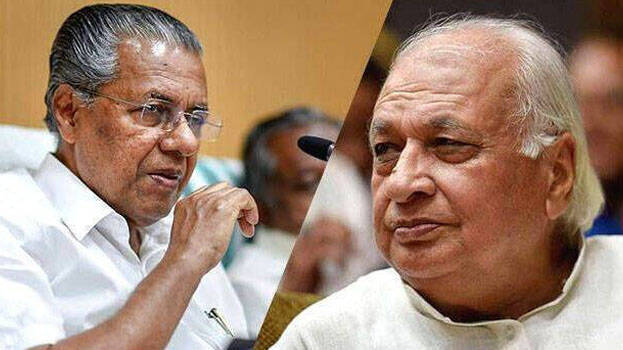 NEW DELHI: The state government has argued in the Supreme Court that it gave more than 15 explanations to the Governor on the bills passed by the assembly. According to Article 167 of the Constitution, the Chief Minister must communicate administrative and legislative information to the Governor. The government submitted the additional affidavit stating its argument to convince the apex court that it did not violate this.
Arif Mohammed Khan's position is that he will sign the bills only if Pinarayi Vijayan comes to him in person and explains the bills. Article 167 does not require the Chief Minister to come in person to explain the bills. The government made the move anticipating that the Governor and Centre would use Article 167 as a weapon. Senior advocate KK Venugopal submitted the details of the communication when the court considered the government's plea.
Meanwhile, the Supreme Court ordered to issue notices to the Additional Chief Secretary to the Governor and the Centre on a petition to direct the Governor to take a decision on the eight bills. The additional chief secretary and the Centre must give their replies before the court hears the plea on Friday. The Attorney General or Solicitor General should come to assist the court.
A group of legal experts are of the opinion that although the Chief Minister does not have to come directly to the Raj Bhavan, there is nothing wrong in giving in if the Governor insists. The Supreme Court itself has suggested several times that the government and the governor should act with consensus to make sure that the administration goes smoothly.

Governor forgetting his responsibility. says government
The Governor is forgetting that he is a part of the legislature
Although he signed three ordinances, he is not accepting them when they became bills
The Governor has been withholding three bills for more than two years