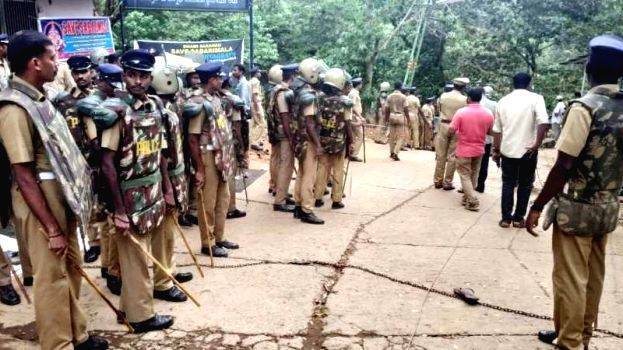 PATHANAMTHITTA: Police pass has been made compulsory for vehicles heading towards Sabarimala with pilgrims. Passes will be available from all stations in this connection. A vehicle can get the pass from the police station nearest to the place of departure. Moreover, the pass should be pasted on the vehicle.

The introduction of the pass comes soon after declaring Sabarimala route special security zone in the wake of Mandala-Makara vilakku festival.

The new security arrangement will be in effect from November 15 to January 20 next year.

Elavunkal, Chalakkayam, Pamba, Neelimala, Sannidhanam, Swami Ayyappan Road, Pandithavalam, Upputhara, Pullumedu, Kozhikkanam, Sathram and areas that comes within one kilometre radius of these places come under Special Security Zone.