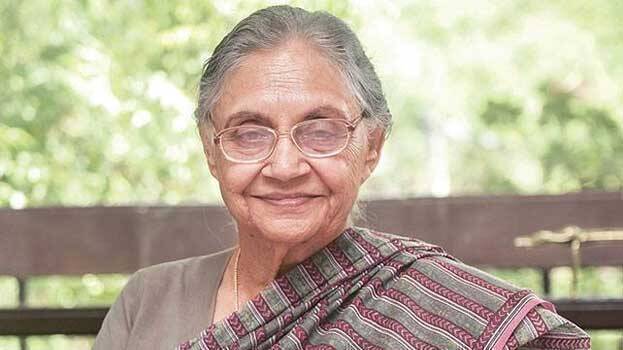 NEW DELHI: Sheila Dikshit, senior congress leader and longest serving chief minister of Delhi passed away in Delhi. She was 81 years old. Dikshit, also the former governor of Kerala and the president of Delhi Congress, made her return to the electoral politics when she unsuccessfully contested from North East Delhi in the just concluded national elections.
Dikshit was hospitalised in the national capital. She was being treated for heart ailment in Escort Hospital.
Born in Punjab's Kapurthala, Dikshit was credited with numerous people-friendly programmes. Dikshit was married to Vinod Dikshit, son of independence activist and former West Bengal Governor Uma Shankar Dikshit, who came from Ugu village of Unnao in Uttar Pradesh. He was as an officer in the Indian Administrative Service. He died due to a heart attack in a train journey with his wife and children.
Dikshit was the mother to two children including a son, Sandeep Dikshit, who is a former Member of Parliament of the 15th Lok Sabha from East Delhi and a daughter, Latika Syed.
She had started off as a reluctant politician, and cut her political teeth assisting her father-in-law, a veteran Uttar Pradesh Congress leader Uma Shankar Dikshit, who was a minster in Indira Gandhi's cabinet.