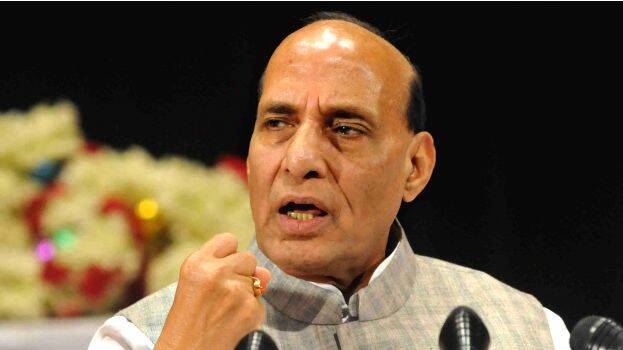 SRINAGAR: Defence Minister Rajnath Singh firmly said that problems of the valley will be resolved and nobody in the world can stop it. He said, "People who are running a movement in Kashmir, if they want a solution through it, I appeal to them to at least sit and talk once, to understand what is the issue, what are the problems, so they could be solved together." He added, "Problem of Kashmir will get solved, no power in the world can stop it.
Singh said Kashmir is in his heart and the government wants it to become not only paradise of India but tourist paradise of the world.
If somebody does not want a solution through talks, then we know very well how a solution can be found." Earlier today, Defence Minister visited the Kargil War Memorial and paid tribute to soldiers who laid down their lives in 1999 war with Pakistan. Rajnath Singh was on a day-long visit ahead of 'Kargil Vijay Diwas'.