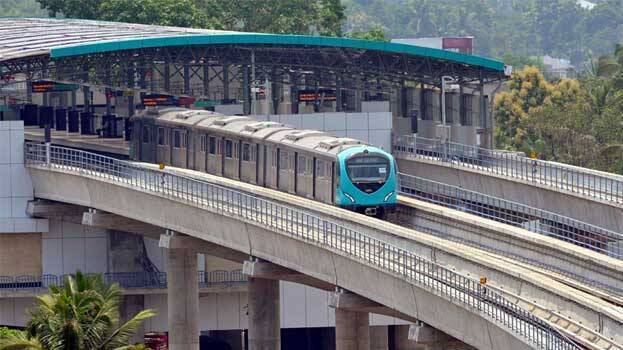 ERNAKULAM: The trial run of Kochi Metro train held on Sunday from Maharaja's till Kadavanthra was successful. The trial run ended at the middle of the Cantiliver bridge near the South Railway station.

The test run also aimed at putting the strength of the bridge to test. Though there are Cantiliver bridges in different parts of the world, such a curved bridge is the first of its kind in India.

A full-capacity Metro train was used for the test run. The train was loaded with sand-filled gunny bags to give the effect of passengers who would be travelling on board the train.

KMRL and DMRC have informed officially that the trial run was a success. After the experimental run, officials got down to the track and conducted an examination of the track.

More examinations will be conducted later. Again, a trial run will be conducted from Maharajas to Thaikkudam, spanning five kilometres.

KMRL has informed that the new Metro will be opened to the commuters within one month. Areas till Maharjas are the busiest one in the City. It was at this same region that the trial run was conducted. Thus, once Metro train service becomes fully operation in this area, it is expected to ease traffics snarls.